Antiques, Indian, & Old West Online Appraisal Services


Cowboy and Rodeo Belt Buckles
Commemorative and Limited Edition Brass Buckles
Commemorative Outlaw Brass Buckles

Old West Saddles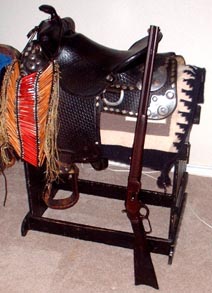 Vintage Cowboy and Old West Collectibles



Index of Vintage Buckle Catalogs




Civil War Collectibles




North American Indian Collectibles



North American Indian Beadwork



Old West Saddles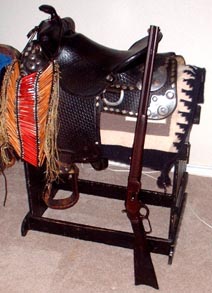 Vintage Cowboy and Old West Collectibles



Index of Vintage Buckle Catalogs



New Western Belts





Tomahawks, Knives, Antlers, Arrowheads, Crafts, Horns, and Snake Skins



Civil War Collectibles




Native American Jewelry.



crystals, gemstones, fossils





GOT A BIRTHDAY OR ANNIVERSARY COMING UP? We have a supply of old Life and Post Magazines That Make a Perfect Birtday Gift




Search Engine Optimization and Free Submission
FORT TUMBLEWEED'S INDIAN AND OLD WEST RELIC APPRAISAL SERVICE.


As owner and operator of the Fort Tumbleweed site dealing with kinds of antiques, relics and museum items for narly half a century, I have gained a vast amount of hands on experience in examining and appraising artifacts and antiques. I also have on call a talented team of individuals with expertise in a variety of areas.

If you have a collection of artifacts and need help identifying what they were used for or just need a ball park idea of their value, send us an email with an attached closeup photo of the point or collection. We examine the artifact, gather additional information as needed and prepare a report.


COST OF SERVICE


The minimum charge for an online appraisal is $50.00 ($125.00 for a related collection of up to 10 items).
HOW TO ORDER AN APPRAISAL

You can order our online appraisal service by clicking the "ORDER" button and following the screen prompts.

If sending in artifacts for appraisal, we strongly urge that you carefully pack your artifacts in bubble wrap, enclose all known information about them, and insure the shipment.

APPRAISAL FROM PHOTOGRAPH
If you have a single item or several items that you're trying to determine a fair market value on, we can usually do that from attached photos sent by email. However, determining the authenticity and age of an item requires close examination of the relic in our lab. Contact us for a quote for authentication services.




ORDERING APPRAISAL SERVICES